Best Website Designing Company in Delhi,India
UNIFY SOFTWARE SOLUTIONS is well known as a Web Designing Company in Delhi Company in delhi, India
Determined to maintain the highest standards in web development and web designing solutions. We are offering cost-effective Web Designing, Web Development, Logo Designing, SEO Services, Digital marketing & Internet marketing solutions. We offer affordable website designs and offer trusted web solutions with extraordinary results.
"We promote profitability for our clients and ourselves by delivering the best IT solutions and their successful implementation. We bring together a unique combination of identifying the complex needs of our customers and aligning our company capabilities to meet them. We believe in innovation which is about being Lean, Focused, and Strategic, which makes us superior to others.We build your business digitally at the top."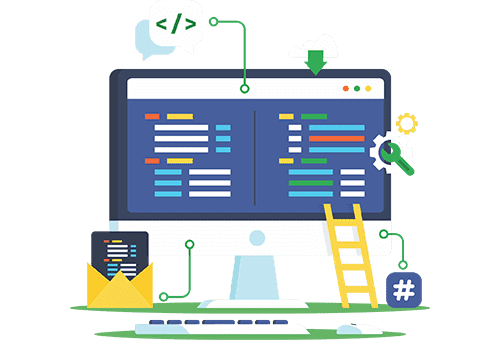 Call to Ask Any Question?
+91-7217799535 or +91-9013049756
Feasibility Study & Planning
Our Team evaluate and do Feasibility Study & Planning before start new project.
Design and Development
We bring you the destination where we provide a cutting-edge webpage that is attractive to look at and function equally well and with smart logic.
Business Growth with Digital Marketing
Dealing with products or services directed through digital media and technologies, mainly on the online page additional digital media.