About Us
Busy is a Best accounting software for all businesses which includes inventory management, payroll, point of sale, barcode management, GST filling return etc. Our Services Help You for Many Chartered accountants, GSTIN, Tax Consultants & Accountants are using busy software.
Busy accounting software is an integrated business GST accounting software designed to work with the following existing three tiers: First-tier- Input channel, which accepts data from users before processing it to generate the required reports.
Multi Company
Multi Currency
Multi -Location
Customer Management
Document Management
Checks & Controls
Task Management
TDS/TCS Management
Detailed Documentation
GST Invoicing
Sales Transactions
Bank Reconciliation
Multi Branch
Accounting
GST Registration
GSTIN Validation
Return Filing
Security
User Interface & Reporting
Simplified Interface
Insightful Business Reports
Accounting & Invoicing
GST / Taxation
Busy Accounting Software Available in 3 Editions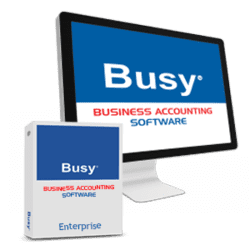 All Books of Accounts
Multi-Godown Inventory
Configurable Invoice Printing
GST Reports & Returns
GSTIN & HSN Validation
PDC Entry & Bank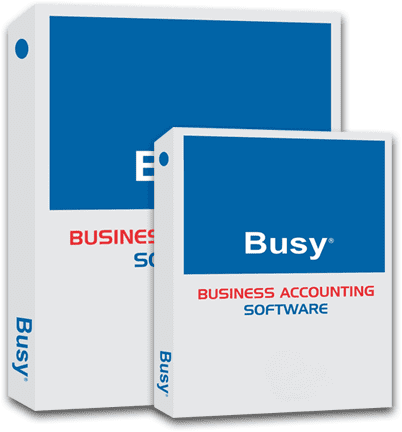 All Features in Busy Basic Edition
Advance Inventory Management (Batch, MRP, Sr. No. & Parameter Wise Details)
Manufacturing/ Production Features
Scheme management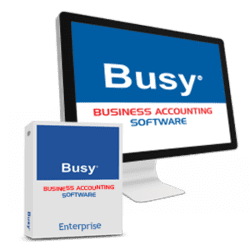 All Features in Busy Standard Edition
Payroll Management
Head Office-Branch
Office Data Synchronisation
User Activity Log
Voucher Approval..
Services
Frequently Asked Questions
What is Busy Software?
BUSY is a business accounting software used by Micro, Small and Medium businesses worldwide.BUSY Accounting Software with Inventory, Billing, VAT, Excise, Service Tax & TDS.
What is the use of busy software?
BUSY helps small business manage not just their accounts but also their business processes and operational controls. FMCG, Retail, Manufacturing, Trading, Distribution, and Service. It is an integrated business accounting software for Micro, Small and Medium businesses.
Is Busy or Tally Better?
Busy Provides a many features and many reports like Import vouchers and masters From Ms EXcel, Multicurrency, Automatic Backup Facility,Data Freezing, profitability Reports,Sale Purchage analysis,Interest Calculate after Reconciliation , It is much better than tally with both option Uncleared, Cleared & All Entries
How do you split a company in busy?
Go to spilit financial year- select company and enter super user name and password and select financial year to be split.
Contact Us
Our Address
E-260,Street No. 12,
Khajoori Khas, Delhi-110094